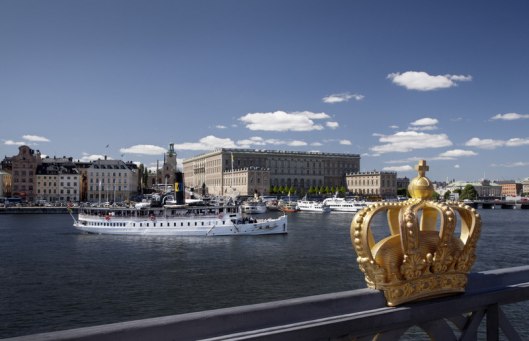 The Peace and Security Summit 2013 will be held at Clarion Hotel Stockholm in Stockholm, Sweden.
Stockholm one of the world's most beautiful capitals. Built on 14 islands around one of Europe's largest and best-preserved mediaeval city centres, the city is stunningly located by the Baltic Sea. Stockholm offers a broad variaty of attractions, museums, theatres, concert halls, shopping and beautiful parks. Find more about Stockholm and Sweden here >>

GPS
WGS84: N 59° 18.4409', E 18° 4.4877'
Decimal: 59.3073, 18.0748
Airlines
Weather in Sweden
May between +5 and 20C (41 to 68F).
Weather forecast and observations could be found at SMHI
Electricity
220 Volt A/C, 50 Hz is used in Sweden.
Currency
For your own convenience, please bring Swedish currency (SEK). We advise you to do your foreign
exchange before your departure for Sweden. Credit cards as VISA, AMEX, Maestro and MasterCard are accepted in Sweden.

Passport and visa
You are required to bring a valid passport to Sweden. Ensure with your national authorities that yours is valid and if necessary renewed. If necessary, please arrange for your visa to Sweden to be valid until three days after the course completion date in order to foresee any transportation delay. Do not forget to apply for a transit visa if you will make an intermediate landing. Visa forms can be downloaded from http://www.swedenabroad.com/
Note: We advise you to apply for visa as soon as possible.